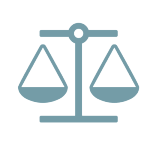 DOJ Reaches $9 Million Redlining Settlement with National Bank
Recently, the DOJ filed a complaint and proposed consent order with a national bank in the U.S. District Court for the Southern District of Ohio, reaching a $9 million settlement over redlining allegations in Columbus, Ohio.
The DOJ's complaint alleges that the bank engaged in redlining practices from 2015 to 2021. The DOJ claims that the bank avoided providing home loans and mortgage services in certain majority-Black and Hispanic census tracts. The complaint further contends that the bank discouraged mortgage applications from residents living in those areas.
Under the consent order, the bank agrees to invest at least $7.75 million in a loan subsidy fund to increase credit for home mortgage loans, home improvement loans, home refinance loans, and home equity loans for applicants located in majority-Black and Hispanic census tracts. Further, the bank must partner with organizations that provide services related to credit, financial education, homeownership, and foreclosure prevention to residents in these areas. Through these partnerships, the bank must spend at least $500,000 on services that increase access to residential mortgage credit. The bank is also required to spend at least $150,000 per year over five years on advertising, outreach, consumer financial education, and credit counseling efforts in the area.
In addition, the bank agrees to, among other items:
Ensure that it offers and provides all persons with an equal opportunity to credit.
Provide annual training to relevant bank staff and officials on the bank's obligations under ECOA, Regulation B, the FHA, and under this Consent Order.
Maintain a full-time Director of Community Home Lending and Development position who will oversee the development of lending in majority-Black and Hispanic census tracts in the area.
Establish one new mortgage loan production office and one new full-service branch in majority-Black and Hispanic census tracts in the area.
The bank neither admits nor denies the allegations but cooperated with the consent order. The consent order is subject to approval by the federal district court judge.