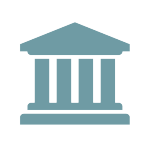 DOJ Increases False Claims Act Civil Monetary Penalties
On February 3, 2017, the Department of Justice ("DOJ") issued a final rule adjusting for inflation the civil monetary penalties that may be assessed under the False Claims Act ("FCA") for 2017. The penalties are adjusted each year to reflect changes in the inflation rate. The minimum per-claim penalty increased from $10,781 to $10,957, and the maximum per-claim penalty increased from $21,563 to $21,916. The increased penalty amounts apply to any FCA penalties assessed after February 3, 2017.
A copy of the final rule can be viewed here: https://www.federalregister.gov/documents/2017/02/03/2017-01306/civil-monetary-penalties-inflation-adjustment-for-2017.