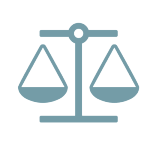 District Court Rules CFPB's Claims Precluded by Prior Consent Judgment
The U.S. District Court for the Southern District of Florida recently granted a partial summary judgment in favor of a national mortgage servicer, reducing the CFPB's claims in its lawsuit alleging various servicing-related violations. The court found that nine of the CFPB's ten claims were premised on servicing activity which allegedly occurred prior to the expiration of a three-year consent judgment previously entered in 2014 and were thus barred by claim preclusion.
The 2014 consent judgment, which went into effect in February 2014 and expired in February 2017, arose from a lawsuit brought by the CFPB and 49 states in the District Court for the District of Columbia alleging various servicing violations. The terms of the consent judgment imposed certain obligations on the servicer, including specific servicing standards and an agreement to abide by certain dispute resolution procedures for addressing any noncompliance issues.
The CFPB brought the current lawsuit in April 2017, alleging continuing servicing violations that originated in January 2014. The servicer filed a motion for summary judgment arguing that, under claim preclusion, a final judgment on the merits such as the 2014 consent judgment bars the parties to a prior action from re-litigating claims that were raised, or could have been raised, in the prior action. The CFPB maintained that their claims in the present case differ from those previously resolved by the 2014 consent judgment, but the court found the CFPB's "attempts to distinguish" the two cases "artificial" when nine of ten counts alleged by the CFPB are "substantially the same" as the claims covered by the 2014 consent judgment. The court also noted that the CFPB has not identified "new matters that were not or could not have been subjected to the dispute resolution procedures and enforcement mechanism prescribed by" the 2014 judgment. In granting partial summary judgment, the court found that the CFPB's claims in both lawsuits "plainly derive from the same nucleus of operative fact[s]" and that because the 2014 consent judgment constituted a "final judgment on the merits," it precludes the claims in the CFPB's present lawsuit.
The court reserved a complete ruling pending the submission of a statement from the CFPB indicating whether it intends to pursue claims for alleged servicing misconduct occurring after the expiration of the 2014 consent judgment.