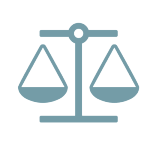 District Court Replies "STOP" to Plaintiffs Challenging Unwanted Texts
A federal district court in Indiana recently granted summary judgment against a class of plaintiffs who argued that defendants had broken the law by sending unsolicited text messages to plaintiffs who had attempted to opt out of receiving them.
Defendants in this case had used a database of consumer phone numbers to send unsolicited text messages to the plaintiffs, even after the plaintiffs had responded "stop" to those texts. The plaintiffs argued that these text messages violated the Telephone Consumer Protection Act (TCPA), which prohibits commercial entities from using an Automated Telephone Dialing System (ATDS) to send unwanted text messages to consumers without their consent. But a recent Seventh Circuit opinion held that a phone number database like the defendants used—as opposed to a program which randomly generates numbers from scratch—does not constitute an ATDS for the purpose of the TCPA. Thus, the plaintiffs could not establish that defendants had contacted them via illegal means under the TCPA.
Because Seventh Circuit precedent precluded the plaintiffs from establishing an essential element of their TCPA claim, and because it was too late to reformulate their arguments after the plaintiff class had been certified, the district court entered summary judgment in the defendants' favor.