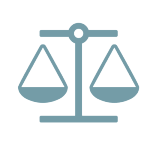 District Court Grants Class Certification in Usury Suit
The U.S. District Court for the District of New Jersey recently certified two proposed classes of New Jersey residents in an action seeking damages for allegedly usurious interest rates. The court found that common questions predominated for each of the plaintiffs' several claims and—despite a CFPB action involving identical issues—a class action was superior to other methods of adjudication.
Plaintiffs, two New Jersey residents, borrowed short term loans from a nonparty bank, run by the Cheyenne River Sioux Tribe. One plaintiff borrowed $5,000 and entered into a loan agreement with a 116.73% annual percentage interest rate, resulting in a $35, 944.28 finance charge. The second plaintiff entered into three separate loans with similar terms. Plaintiffs claimed that the defendant was attempting to evade state usury laws by entering into an arrangement in which the defendant would purchase every consumer loan originated by the nonparty bank. Plaintiffs accused the defendant of trying to use the sovereignty of the Cheyenne River Sioux Tribe to evade lending limits.
Earlier in this action, the court found that the loan agreement's arbitration provision was unenforceable, New Jersey law governed, and largely dismissed defendant's motion to dismiss. In a CFPB action with identical issues and on behalf of the same borrowers, the district court denied recovery for the borrowers.
A court may certify a class only if the potential class meets the four requirements of Federal Rule of Civil Procedure 23(a): (i) numerosity; (ii) commonality; (iii) typicality; and (iv) adequacy. Additionally, a class action must be appropriate for one of the reasons enumerated in Rule 23(b). Plaintiffs sought to satisfy Rule 23(b)(3)'s requirement that common questions predominate and that a class action is superior. According to the court, plaintiffs were also required to demonstrate that class members are sufficiently ascertainable.
Plaintiffs' proposed classes were initially based on the borrower's physical location at the time each loan was originated. After the defendant argued that location based class membership is not ascertainable, the plaintiffs modified the proposal restricting the class definition to New Jersey residents. The court agreed that the modified classes met the ascertainability standard because they were defined by "whether a borrower made payments on a loan, originated during a given time period, and was a New Jersey resident."
According to the opinion, plaintiffs proved that common questions predominated by showing that common evidence existed which was sufficient to demonstrate each claim. The court rejected defendant's argument that this action is inferior to the previous CFPB action or the action by the New Jersey Department of Banking (NJDOB). The court explained that, in the CFPB action, the court denied recovery for the borrowers, thus it was not a superior means for borrower relief. Additionally, the court found that there was no evidence that the NJDOB ever filed an action pertaining to these claims.