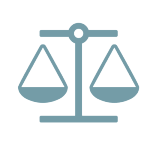 D.C. Circuit Court Strikes Down FCC's 2006 Solicited Fax Rule
On March 31, 2017, the D.C. Circuit Court found that the FCC's 2006 Solicited Fax Rule was unlawful to the extent that it requires opt-out notices on solicited faxes. The Court found that this FCC rule exceeded the authority granted by Congress under the Junk Fax Prevention Act of 2005 ("Act").
The Act requires businesses to include opt-out notices on unsolicited faxes. In 2006, the FCC issued a rule which extended this requirement to solicited faxes. The D.C. Circuit Court found that the FCC exceeded its authority because it may only take action that Congress has expressly authorized, and Congress only included the opt-out notice requirement for unsolicited advertisements. Therefore, the FCC cannot implement a similar notice requirement for solicited advertisements through regulation. The dissent argued that the FCC could implement the opt-out provision for solicited advertisements because Congress did not define the phrase "prior express invitation or permission" in the Act, and the opt-out provision gave the consumer the ability to revoke his or her permission.
The entire D.C. Circuit decision can be found here: https://www.cadc.uscourts.gov/internet/opinions.nsf/BC28C792C3D1464C852580F400555202/$file/14-1234-1668739.pdf.