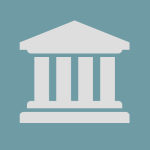 D.C. Adopts Amended Notary Regulations
D.C. recently adopted amended municipal regulations governing notaries public (chapter 24 of D.C.'s regulations), effective October 21, 2022.
Changes include technical changes to the notary seal size requirements and permitting a lost or stolen notary seal to be replaced with a slightly different seal (to facilitate the detection of fraud). The regulations also now permit an additional fee for electronic notarizations if that fee is agreed to in advance with the customer and itemized separately on the invoice.