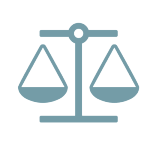 Court Finds Insurance Coverage for Property Damaged by Ransomware
A federal judge in Maryland recently found that the property damage provision of a standard business insurance policy provided coverage for a ransomware attack that damaged the insured's computer systems.
An embroidery and screen printing business suffered a ransomware attack on its server and networked computers. Although the computers were still functional, the malicious software slowed the system and computer experts stated that the ransomware virus could re-infect the computer system. The business was given the option of either completely wiping the system or purchasing a new server and components, and it chose to purchase new equipment. The insurer denied coverage for the cost of replacing the company's computer system.
In what appears to be the first decision of its kind, the judge granted the insured's motion for summary judgment, finding that the company's "businessowner's" insurance policy included coverage for the computer systems that were replaced, under the insuring provision for "direct physical loss or of damage to Covered Property at the premises described in the Declarations caused by or resulting from any Covered Cause of Loss." The insurance policy defined "Covered Property" to include, in relevant part, "(a) Electronic data processing, recording, or storage media such as films, tapes, discs, drums or cells; (b) Data stored on such media." Thus, the loss of data and software was included in the coverage. The court also found that the computer system's diminished functionality constituted physical damage, even though the system was still operative.
The court's decision can be found here.