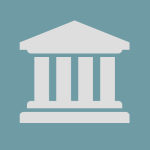 Massachusetts Division of Banks Issues Policy Updates Regarding COVID-19
On March 26, 2020, the Massachusetts Division of Banks (Division) issued guidance for certain licensed financial institutions in response to COVID-19.  In an effort to provide flexibility and reduce the regulatory burden during the current COVID-19 pandemic, the Division is providing the following relief to licensees:
NMLS Policy Changes – Call Report and Financial Statement Extensions
The Division is following the policy proposed by the NMLS Policy Committee to provide a 60 day extension for the submission of required Call Reports and financial statements.
Annual Report Deadlines – 60 Day Extension
The Division is temporarily instituting a policy to extend the 2019 Annual Report submission deadlines. Specifically, the submission deadlines have been extended from March 31, 2020 to May 30, 2020 for the following licensed entities:
Debt Collectors;

Foreign Transmittal Agencies; and
Test Center Closures
Finally, the Division notes that certain testing sites have been closed to mitigate the spread of COVID-19. The following decisions have been made by the NMLS Policy Committee to assist testing candidates already enrolled to take tests now through May 31, 2020, and with enrollment windows scheduled to expire between March 18 and May 31, 2020: (i) automatically extend test enrollment windows for 180 days, without penalties; and (ii) permit refunds on a case-by-case basis.
The Division indicates that it will continue to monitor the COVID-19 situation and will communicate with licensees if there are further changes to the above policies.