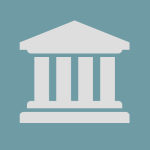 Connecticut Modifies Foreclosure Provisions
Connecticut recently enacted Substitute Senate Bill No. 891 to amend certain foreclosure provisions, which will become effective October 1, 2021.
Among other things, the amendments incorporate Covid-19 related requirements for federally backed loans. Mortgagees may be asked to provide the history of the mortgagee's compliance with loss mitigation and foreclosure alternative options made available by any federal governmental authority in response to the COVID-19 pandemic. In addition, the amendments also provide accommodations for the use of teleconference and virtual platforms for mediation sessions.