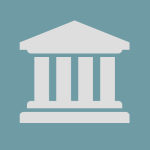 Connecticut Amends Real Estate Closing Requirements
Connecticut recently enacted Senate Bill 320 (SB 320), effective on October 1, 2019, which requires most real estate closings to be conducted by a licensed attorney in Connecticut.
Under the new bill, no person may conduct a covered real estate closing in Connecticut unless the person is a licensed attorney who has not been disqualified from the practice of law due to resignation, disbarment, being placed on inactive status, or suspension.
For these purposes, "real estate closing" means a closing for: (i) a mortgage loan transaction, other than a home equity line of credit transaction or any other loan transaction that does not involve the issuance of a lender's or mortgagee's policy of title insurance in connection with such transaction, to be secured by real property in Connecticut; or (ii) any transaction in which consideration is paid by a party to such transaction to effectuate a change in the ownership of real property in Connecticut.
A violation of the above requirements will constitute the unauthorized practice of law in Connecticut.