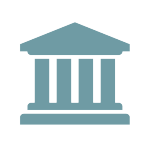 Company Banned from Telemarketing for Alleged TSR Violations
The FTC obtained a stipulated final order permanently banning a company from telemarketing and settling claims that the company violated the FTC's Telemarketing Sales Rule (TSR) by calling more than one million consumers whose numbers are on the National Do Not Call Registry. The final order also bans the company from obtaining or using consumer credit reports without written authorization based on allegations that it violated the FCRA by obtaining consumer credit reports without consumers' knowledge or permission, or a permissible purpose.
The final order also directed the telemarketing company to pay almost $10 million in civil penalties. However, the payment of those civil penalties was suspended by the court based on the company's disclosure that it has filed for Chapter 11 bankruptcy.
Further, the FTC's complaint, which resulted in the stipulated final order, alleges that the company and its founder and CEO are repeat violators of the TSR, as both are subject to a 2014 court order settling similar FTC claims.
The FTC continues with its case against the telemarketing company's founder and CEO. The FTC obtained a preliminary injunction banning the founder and CEO of the company from telemarketing until the final resolution of the case.