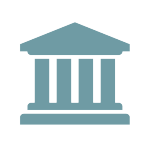 Citibank Settles with CFPB Over Allegations of Illegal Debt Sales and Altered Affidavits
On February 23, 2016, CFPB entered two separate consent orders with Citibank over allegations that it engaged in illegal debt sales practices and that two law firms it used to collect debt altered affidavits.
First, CFPB alleges that Citibank improperly sold credit card debt to debt collectors by overstating the annual percentage rate on over 128,000 accounts. CFPB also alleges that Citibank delayed forwarding 14,000 consumer payments to debt buyers, which subjected the consumers to collection efforts after they had already paid their accounts. According to CFPB, these actions violated the Dodd-Frank Wall Street Reform and Consumer Financial Protection Act.
As a result, Citibank must refund approximately $4.89 million to consumers and pay a $3 million civil penalty, among other remedial measures.
Second, CFPB entered another consent order against Citibank and two of its affiliates. Specifically, CFPB alleges that two of Citibank's law firms altered the dates and/or the amount of debt consumers owed as part of Citibank's debt collection efforts in violation of the Fair Debt Collection Practices Act.
Citibank took remedial action on its own after discovering these alterations, including withdrawing the suits from court. However, the CFPB is requiring Citibank to comply with a state court order that it refund $11 million from consumers and stop collection on an additional $34 million. The Bureau is not imposing penalties on Citibank since it took its own remedial action.
Additionally, CFPB is imposing penalties totaling $80,000 on the two law firms involved.
The consent order in the credit card debt sales matter is available at: http://files.consumerfinance.gov/f/201602_cfpb_consent-order-citibank-na.pdf.
The consent order in the altered affidavits matter is available at: http://files.consumerfinance.gov/f/201602_cfpb_consent-order-citibank-na-department-stores-national-bank-and-citifinancial-servicing-llc.pdf.