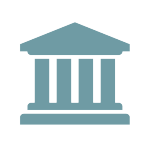 CFPB Updates Payday Section of the Supervision and Examination Manual
The CFPB recently updated the Short-Term, Small-Dollar Lending (i.e., Payday Lending) examination procedures, dated March 2019, in their Supervision and Examination Manual.
The examination procedures include five modules that cover a payday loan's lifecycle. Each module includes relevant matters to be examined, and the modules are titled:
Marketing
Application and Origination
Payment Processing and Sustained Use
Collections, Accounts in Default, and Consumer Reporting
Service Provider Relationships
Please also see WBK's federal industry news article dated March 7, 2019, regarding the CFPB's Small Entity Compliance Guide for the Payday Lending Rule.