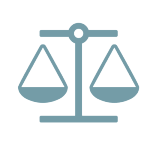 CFPB Sues Payday Lender over Violations of the CFPA
The CFPB recently filed a complaint against a Texas-based payday lender in Texas federal court alleging the lender engaged in unfair, deceptive, and abusive practices by concealing free repayment plan options from eligible borrowers and initiating unauthorized withdrawals from consumer debit cards in violation of the Consumer Financial Protection Act of 2010 (CFPA).
According to the CFPB's complaint, the lender is required by its national trade association to offer free repayment plans that would allow borrowers to repay their outstanding balance in four equal installments over the course of four pay periods without owing any additional fees or interest. However, rather than informing borrowers of their entitlement to these repayment options, the lender instead induced borrowers to reborrow from the lender by refinancing their loans. Since 2014, this practice resulted in borrowers paying over $240 million in refinance fees despite being eligible for the free repayment plan.
In addition to the lender's failure to alert borrowers to the availability of these repayment plans, the lender also attempted to collect loan repayment by making unauthorized withdrawals from consumer debit accounts. Once discovered, the lender claimed to have refunded all money collected through unauthorized withdrawals dating back to January 1, 2018. However, the lender was unable to substantiate to Bureau examiners that any of the $1.3 million of unauthorized withdrawals were refunded to any of the 3,000 affected borrowers.
This complaint follows a 2014 consent order against the same lender regarding alleged practices that also violated the CFPA when the lender induced consumers who could not repay their current loans to take out new loans, including additional fees. As a result of the consent order, the lender was ordered to pay $5 million to affected consumers as well as $5 million in penalty
The CFPB seeks a permanent injunction against the lender, civil money penalties, attorneys' fees, and any relief necessary to redress injury to the consumers.