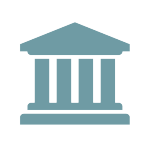 CFPB Sues Online Lenders for TILA Violations and Unfair, Deceptive, or Abusive Acts or Practices
The CFPB filed a lawsuit in the U.S. District Court for the Northern District of Illinois against four online lenders for allegedly collecting and attempting to collect loans that are void under state law, and for failing to disclose annual percentage rates ("APR") as required by law.
According to the Complaint's allegations, the four defendant-lenders are all owned by the same federally recognized Indian tribe (the "Tribe"), and originate and service small-dollar installment loans nationwide.  Specifically, the loans allegedly range from $300-$1200; are typically repaid via 20 installment payments over the course of 10 months; and for each installment payment, borrowers are allegedly charged a "service fee," which is typically 30% of the principal outstanding, plus 5% of the original principal balance.  The CFPB states that this leads to APRs of between 440% and 950%.  The CFPB alleges that defendants' websites and their customer representatives did not disclose the APR of their loan products.  Instead, according to the CFPB, the APR is disclosed to borrowers in the loan documents, but only after the borrower has been approved.  Additionally, while the defendants originate loans over the internet, the Tribe allegedly owns a call center in Kansas, outside of the Tribe's reservation; most of the defendants' employees were located in Kansas; and most of the day-to-day operations were conducted in Kansas.  The CFPB also alleged that the Defendants received funding from other companies that were not initially owned or incorporated by the Tribe.
The CFPB is not the first regulator to take note of the defendants' lending practices.  The New York regulator issued a cease and desist letter in 2013 ordering the defendants to cease collection efforts on the purportedly usurious loans.  However, the defendants responded by arguing that they are not subject to state regulatory laws and are protected from suit by sovereign immunity.  At least one of the defendants continued collecting on loans extended to consumers residing in New York.
The CFPB's complaint alleges that loans originated by the defendants are void in 16 states under state laws that void either loans originated by an unlicensed lender, or loans that exceed the applicable usury cap.  Because the defendants allegedly attempted to collect payments from consumers on unenforceable debts, and originated ACH debit entries from consumers' bank accounts, the CFPB is arguing that the defendants committed unfair, deceptive, and abusive practices.  Furthermore, the CFPB is alleging TILA violations because the defendants' advertisements and oral disclosures did not state the APR for their loan products.
The case is CFPB v. Golden Valley Lending, Inc., and is available here.