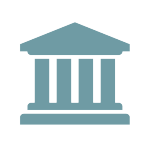 CFPB Study Details the Rapid Growth of "Buy Now, Pay Later" Lending
Recently, the CFPB published a report regarding "Buy Now Pay Later" (BNPL) loans, finding that these products involved risks to consumers including: inconsistent consumer protections, data harvesting and monetization, and debt accumulation/consumer overextension.
The report found that protections for borrowers seeking to utilize BNPL products were inconsistent. This included lack of standardized cost-of-credit disclosures, minimal dispute resolution rights, and certain companies that assessed multiple late fees on a single missed payment. Further, the report found that with respect to data many BNPL Lenders were building digital profiles of their user's shopping behavior. The report expressed concern that the harvesting and monetizing of consumer data could impact consumer privacy and security. Finally, the report expressed that BNPL is designed to allow consumers to borrow more money to purchase more goods and services. Because many BNPL lenders do not furnish data to credit reporting companies, subsequent lenders are left unaware of borrower's outstanding liabilities when making credit decisions.
See WBK's prior coverage of the topic of BNPL, where the CFPB requested information from 5 companies offering BNPL.