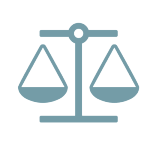 CFPB Settles with Student Loan Servicer for CFPA Violations
The CFPB recently entered into a Consent Order with a student loan servicing company for violations of the Consumer Financial Protection Act of 2010. The company was ordered to pay a $3.9 million civil monetary penalty to the CFPB for its alleged failure to process loan adjustments correctly, and/or in a timely manner.
The CFPB alleged that the company's actions amounted to "unfair, deceptive, or abusive" acts or practices under the CFPA. The company's conduct allegedly resulted in errors in borrowers' principal loan amounts, and caused some borrowers to pay off incorrect loan amounts or experience delays in having their loans consolidated.
The student loan company had serviced loans under the Federal Family Education Loan Program (FFEL) since 2005. Since 2005, borrowers under FFEL were permitted to obtain deferments, forbearance, and income-based repayment modifications. When the company received requests for these loan repayment changes, it was required to adjust the borrowers' monthly billed amounts and principal balances as necessary. However, rather than relying on an automated system to process these adjustments, the company allegedly relied on making manual changes to accounts and a backlog in processing requests occurred.
Despite an alleged awareness of the backlog and problems with adjusting loan balances and payments as far back as 2009, the company transferred many loans for which loan balances and other calculations had not been updated, to other servicers. For a number of years, the company also allegedly failed to notify borrowers who had paid off loan balances that their payoff amounts were not calculated correctly.
After several years of internal review, the company ultimately made adjustments to 189,000 loans. While the Company was remediating the problem, many borrowers with affected loans sought payoff information so they could consolidate their loans under a direct consolidation loan program. The Company failed to provide timely payoff information, resulting in delays for several thousand affected borrowers.
The Order notes that as a stipulated condition, the Company neither admits nor denies the facts therein, except as necessary to establish the CFPB's jurisdiction over the Company and the subject matter of the action.