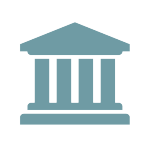 CFPB Settles with Debt-Settlement Company for $25 Million
On July 9, 2019, the CFPB and a debt-settlement company settled a case in which the CFPB alleged violations of the Telemarketing and Consumer Fraud and Abuse Prevention Act, the Telemarketing Sales Rule, and the Consumer Financial Protection Act of 2010.
According to the Complaint, the company allegedly made misrepresentations to consumers regarding their rights to deposited funds as well as creditors' willingness to negotiate with the company, charged consumers for debt settlement services it did not actually provide, and required consumers to negotiate their own debt settlement after consumers enrolled in the company's debt settlement program.
As a part of the settlement agreement, the company is prohibited from engaging in deceptive practices or charging fees for non-settlement outcomes and is required to make certain disclosures to consumers prior to their enrollment in the program. The company also agreed to pay $20 million in restitution to affected consumers and $5 million in civil money penalties to the CFPB (nearly $500,000 of which will go to the FDIC under a separate Consent Order). Furthermore, the company agreed to file a written Redress and Compliance Plan with the CFPB detailing how they will identify affected consumers for restitution payments and ensure their future practices comply with the agreement. In exchange, the CFPB agreed to release the company from all potential liability for the violations alleged in the Complaint.
In the stipulated order, the company neither admitted nor denied any of the CFPB's allegations against it. The order was approved by the federal district court on the same day it was filed by the parties.