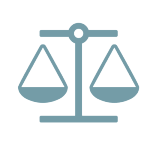 CFPB Settles with Company and CEO for Deceptive Deposits and Loan Products
The U.S. District Court for the Southern District of Florida recently approved a Stipulated Final Judgment and Order to resolve the CFPB's allegations that a company and its CEO misrepresented the APRs associated with the loans to borrowers, and the risks associated with deposits used to fund those loans, in violation of the Consumer Financial Protection Act (CFPA).
The company is a limited liability company based in Florida. The CFPB alleged that beginning in 2017, the company offered short-term, high-interest loans to drivers who worked with ride-sharing companies. The company represented to borrowers that the APR associated with those loans was 440%, when in fact, the APR ranged from approximately 975% to 978%. In June 2020, the company began taking deposits from consumers to fund the loans to drivers. The company misrepresented that the deposits had a guaranteed 15% APY, were comparable to banks' savings products, and were FDIC-insured up to $500,000. Additionally, the loans were uncollectible under Florida's usury statute, which capped interest rates at 45% APR. The company also misrepresented the rate at which new consumers were depositing funds.
Under the Stipulated Final Judgment and Order, the company and its CEO are permanently banned from engaging in deposit-taking activity, or from collecting, selling, or assigning any rights to the loans. The company and its CEO must also pay $100,000 in civil money penalties, and approximately $1 million in consumer restitution.
The company and its CEO neither admit nor deny the CFPB's allegations.