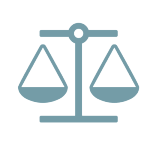 CFPB Settles Lawsuit with Debt Collectors and Debt Buyers Group
On October 16, 2020, the U.S. District Court for the Southern District of California entered a Final Judgment and Order Approving a Joint Motion for Entry of Stipulation between the CFPB and a debt collector and buyer and its subsidiaries. The Bureau had had an action against Defendants, charging Defendants with violating the terms of a 2015 consent order and with failing to inform consumers that the companies were using a payment processor that was outside of the United States, which was a failure to disclose possible fees.
This is the second enforcement action that has been brought against this company and its subsidiaries. In the first action, the Bureau alleged that the Defendants had violated several Federal consumer financial laws and the parties agreed to a consent order. The Defendants violated the consent order by engaging in several practices, including failing to provide an Original Account-Level Documentation (OALD) within 30 days of a consumer's request and engaging in collections without first providing disclosures required by the consent order.
The complaint also alleges that the Defendants engaged in deceptive acts and practices, including expressly stating that it would provide OALDs to consumers and suing consumers for time-barred debts. The complaint also alleges that Defendants failed to inform consumers of potential fees; Defendants did not inform consumers that Defendants used a foreign payment processor, which could lead to international transaction fees.
Defendants will pay $79,308.81 in redress to consumers and a $15 million civil money penalty. Defendants will also be required to follow certain provisions from the 2015 consent order for five more years, to abstain from collecting any time-barred debts (unless certain disclosures are made to consumers) and to provide a variety of material disclosure to consumers.