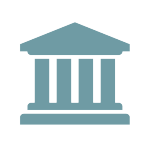 CFPB Seeks to Enforce CID Against Law Firm
On February 25, 2019, the CFPB petitioned the U.S. District Court for the Southern District of New York to enforce a Civil Investigative Demand (CID) issued in June 2017 to a New York debt collection law firm. 
The CID was issued as part of a nonpublic investigation to determine whether debt collectors, furnishers, or other persons in connection with collection of debt and furnishing of information engaged or are engaging in unfair, deceptive, or abusive acts or practices in violation of the CFPA, FDCPA, or FCRA.
The firm has asserted to the CFPB that full compliance with the CID would require the firm's principal to violate state professional responsibility rules for attorneys by disclosing information which was gained during or relating to the representation of a client.
The CFPB argues that it has presented a prima facie showing that the investigation is being conducted for a legitimate purpose, that the inquiries may be relevant to that purpose, that the information sought is not already within the Bureau's possession, and that the administrative steps required by the CFPA (Title X of the Dodd Frank Act) and its implementing regulations have been followed, and thus, it is now the firm's burden to show why the CID must not be enforced.
This is believed to be the CFPB's first action to enforce a CID since Kathleen Kraninger became Director of the CFPB in December.