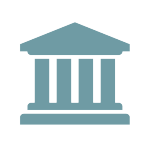 CFPB Seeks Public Comments on Proposed Policy Guidance for Disclosure of Expanded HMDA Data
In an effort to balance the benefits of public disclosure with privacy risks to consumers, the CFPB recently issued a notice of proposed policy guidance describing modifications the CFPB intends to make to the expanded loan-level Home Mortgage Disclosure Act (HMDA) data that financial institutions will report under Regulation C effective January 1, 2018 before such data will be disclosed to the public.
HMDA requires certain financial institutions to collect, report, and publicly disclose information about their mortgage lending activities.  In final rules published in October 2015 and September 2017, the CFPB finalized changes to the type and scope of data collected.  The CFPB interpreted HMDA, as amended by the Dodd-Frank Act, to require use of a balancing test to determine whether and how to modify the expanded HMDA data when the public release of unmodified data would create consumer privacy risks.  Thus, the proposed policy guidance describes the CFPB's application of the balancing test to the HMDA data, and the modifications that the CFPB intends to apply to the data.
First, the policy guidance would exclude the following data fields from being shared publicly: the Universal Loan Identifier, the Application Date, the Action Taken Date, the Property Address, Credit Score, the Mortgage Loan Originator NMLSR Identifier, and the Automated Underwriting System result.  It also proposes to exclude free-form text fields used to report the applicant's race and ethnicity, the name and version of the credit scoring model, the principal reason or reasons for denial, and the Automated Underwriting System name.
Finally, it proposes to disclose certain information with reduced precision.  For example, with respect to Loan Amount and Property Value, the CFPB would disclose only the midpoint for the $10,000 interval into which the reported value falls (such that, for example, a value of $117,834 would be disclosed as $115,000).  For the applicant's age, the value would be disclosed in ranges (i.e., 25 to 34, 35 to 44, 45 to 54, etc.), with an indication whether the reported value is 62 or higher.  For the applicant's Debt-to-Income Ratio, reported values greater than or equal to 40 percent and less than 50 percent would be disclosed without modification, but all other values would be reported in ranges, such as 20 percent to less than 30 percent, etc.
The public comment period is open until November 24, 2017, after which the CFPB will consider any feedback before announcing the final policy guidance.
The full text of the proposed policy guidance is available here.