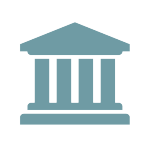 CFPB Requests Information on Remittance Transfer Rule
The CFPB has published a request for information regarding the temporary exception to the EFTA's remittance transfer rule, with comments due June 28, 2019.
The EFTA generally requires that remittance transfer providers disclose the actual exchange rate and the amount to be received by the recipient of a remittance transfer. However, one of the two exceptions to this requirement covers remittance transfer providers that: (1) are insured depository institutions or insured credit unions that make a transfer from an account that the sender holds with them; and (2) are unable to know, for reasons beyond their control, the amount of currency that will be made available to the designated recipient. If those conditions are met, then these providers do not need to disclose the amount of currency that will be received by the recipient, but may instead disclose a reasonably accurate estimate of the foreign currency to be received. This is referred to as the "temporary exception" because it has a statutory expiration date of July 21, 2020.
The CFPB is requesting information about the expected consequences of the expiration of the temporary exception, and suggestions regarding options to mitigate its impact.
The CFPB is also requesting information on: (1) whether it should modify the safe harbor threshold to the remittance transfer rule, whereby one that provides 100 or fewer remittance transfers is deemed not to do so in the normal course of business; and (2) whether an exception for small financial institutions may be appropriate.
The Bureau had previously requested comments to assess the remittance transfer rule in April 2017 and released a report on this assessment on October 2018. The Bureau amended that 2018 report on April 24, 2019, to correct an understatement of the amount of remittance dollar transfers done by banks stated in the original report. The correction had no effect on the conclusions of the original report.