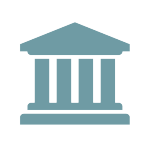 CFPB Reports on Overdraft, NSF Fees
The CFPB recently released two reports, analyzing the use of overdraft (OD) and non-sufficient fund (NSF) fees collected on consumer accounts by certain financial institutions.
In connection with these reports, the CFPB announced that it plans to take action to regulate what it characterized as some banks' extensive reliance on OD fees—which it described as "fee harvesting." The CFPB's new Director explained that, "[r]ather than competing on quality service and attractive interest rates, many banks have become hooked on overdraft fees," and the CFPB "will be taking action to restore meaningful competition to this market."
The reports themselves, however, paint a somewhat different picture from the CFPB's characterizations and conclusions in its announcement of those reports.
The first report analyzed bank call reports filed by banks with assets over $1 billion from 2015 to 2021. A prior study conducted in 2014 reviewed reported service charges, which included OD, NSF, maintenance, and ATM fees. At the time, these fees made up roughly 83% of checking account fees. The current report shows that while NSF and OD fees account for approximately two-thirds of account fees collected, OD and NSF fees actually decreased at the largest rate (compared with other fees), by 26.2 percent, and what the report characterizes as "reliance" on NSF and OD fees also decreased.
The second report reviewed debit transaction information obtained from payment processors in 2015 to compile a sample set of OD and NSF fees charged by banks and credit unions. The sample set mostly included institutions with assets under $1 billion. The data from this report is also in tension with the CFPB's characterization, reflecting that institutions already apply limits to the fees that consumers can incur.