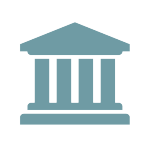 CFPB Report Finds Disparity in Number of Credit Report Disputes in Black and Hispanic Neighborhoods
The CFPB recently released a report on Consumer Credit Disputes finding that consumers in majority Black and Hispanic neighborhoods had a disproportionally higher amount of disputes on their credit reports. The report indicates that this trend was across several credit categories, including auto loans, student loans, and credit cards.
According to the Bureau, credit reports play a critical function in personal finance, as they are used by lending institutions and are often reviewed as part of lease and job applications. Complaints about inaccurate credit reporting has increased more than 100% since the beginning of the COVID-19 pandemic and the process to correct inaccurate credit reporting has been characterized as difficult for consumers to complete.
In the report, the CFPB reviewed dispute flags across accounts and organized by the racial and ethnic make-up of the neighborhood based on census data. The report, which included data from accounts opened between 2012 and 2019, found that 2.8% of auto loans in majority Black neighborhoods had dispute flags and 1.3% of auto loans in majority Hispanic neighborhoods had disputes, compared to 0.8% in both majority White and majority Asian neighborhoods, respectively. The data indicates that 0.9% of student loans had dispute flags in majority White neighborhoods and 0.8% in majority Asian neighborhoods, whereas dispute flags made up 2.4% of reports in majority Black neighborhoods and 1.3% majority Hispanic neighborhoods. These trends were similar when looking at the data for retail cards and credit cards.
The report indicates that the data answered some questions but raised others. In a press release, the CFPB stated that it is "committed to further researching the root causes of credit information disputes, as well as investigating the reasons for the demographic disparities found in the report."