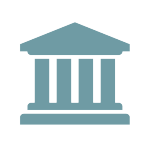 CFPB Reopens Comment Period for Amendments to the 2013 Mortgage Servicing Rules
On April 26, 2016, the CFPB announced that it is reopening the comment period for certain proposed amendments to the 2013 Mortgage Servicing Rules.  As you may recall, on December 15, 2014, the CFPB published a proposed rule that would amend the Mortgage Servicing Rules.  Among other things, the proposed amendment would require servicers to provide modified periodic statements to consumers who have filed for bankruptcy, subject to certain exceptions, with content varying depending on the type of bankruptcy case (e.g., chapter 7 or chapter 12).  The CFPB also indicated in the proposed amendment that it would conduct consumer testing of the proposed sample forms.
The original comment period for the proposed rule closed on March 16, 2015.  After the close of the comment period, the CFPB conducted testing of the sample periodic statement forms as promised. The CFPB has now reopened the comment period specifically with respect to the report summarizing consumer testing of the sample statement forms for consumers in bankruptcy.  The comment period closes May 26, 2016.
The referenced report, FORS | MARSH GROUP, Testing of Bankruptcy Periodic Statement Forms for Mortgage Servicing, is available at: http://www.consumerfinance.gov/data-research/research-reports/testing-bankruptcy-periodic-statement-forms-mortgage-servicing.