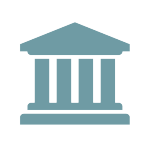 CFPB Releases Updated Mortgage Servicing Examination Procedures
The CFPB recently updated its mortgage servicing examination procedures. As noted in the CFPB's blog post, the examination procedures describe the types of information that CFPB examiners gather to evaluate mortgage servicers' policies and procedures, assess whether servicers are complying with applicable laws, and identify risks to consumers related to mortgage servicing.
The updated examination procedures contain CFPB bulletins and guidance released since the last update in June 2016. Among other additions, the revised manual contains temporary regulatory changes related to COVID‑19, including guidance regarding the treatment of certain COVID-19 related loss mitigation options under RESPA and Regulation X, as well as protections for borrowers affected by the COVID-19 emergency.
The revised procedures also contain new examination questions to address various risks to consumers. For example, Module 2 (titled "Payment Processing, Account Maintenance, and Optional Products") was updated to include new questions concerning the fees servicers charge borrowers and new questions regarding procedural and compliance issues related to changes servicers make to existing credit arrangements. Module 9 (titled "Foreclosures") was also updated to include multiple new questions regarding the initiation of foreclosure actions. Additional updates include new examination questions addressing the maintenance of escrow accounts and insurance products, forbearances and other loss mitigation alternatives, and loss mitigation application and appeals processes.