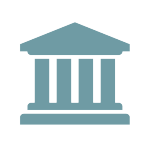 CFPB Releases a Special Edition Monthly Complaint Report Focusing Only on Servicemembers
The CFPB's most recent Monthly Complaint Report (Vol. 26, October 2017) provides statistical complaint information pertaining to servicemembers and their families for each state and the District of Columbia.
The top five products about which servicemembers complained are listed for each state along with a comparison of the same product complaints from non-servicemembers.  Additionally, there is a comparison in percentage of increase or decrease in servicemember complaints handled in 2016 versus 2015.
National statistics are also provided.  On a national level, complaint volume of servicemembers increased by 8% when comparing 2015 to 2016.  Timely response (within 15 days) by companies was made 97% of the time since 2011.  Debt collection and mortgage complaints comprised 29 % of the total complaints.  The highest number of complaints were related to debt collection, mortgage complaints were the next highest (17%), followed by credit or consumer reporting (15%), credit cards (7%) and checking or savings (7%).   On a state-by-state basis, servicemember complaints are also broken down by branch of service.  Servicemember complaints are also shown as a percentage in each state by zip code and this is displayed graphically on a state map.