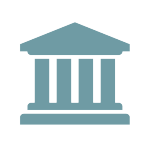 CFPB Releases Its May 2017 Complaint Report, Focusing on Complaints Submitted by Older Consumers
According to the Monthly Complaint Report (Vol. 23) as of April 1, 2017, the CFPB has handled about 1,163,200 complaints since it began accepting complaints in July of 2011.  Fifty four percent of consumers reported their age when submitting a complaint and of those, over 103,000 (including approximately 2,200 complaints that were submitted in March 2017), came from consumers who reported that they were 62 years or older ("older consumers").
From January 2016 through March 2016 older consumers submitted an average of 2,214 complaints per month.  From January 2017 through March 2017, older consumers submitted an average of 2,181 complaints per month which represents a one percent decrease and is much lower than the nineteen percent increase for all consumers.
The report shows that the highest percentage category for older consumer complaints from July 21, 2011 to March 31, 2017 were related to mortgage issues (26%), followed closely by debt collection (25%), credit card issues (14%), credit reporting  (13%), bank account or service (12%), and other (10%).  The biggest issues in the mortgage category were problems when unable to pay, making payments and applying for the loan.  Credit card issues included billing disputes, identity theft/fraud/embezzlement, and other.  Bank account or service complaint issues were account management, deposits and withdrawals, and problems caused by low funds.
Reverse mortgage complaints were separately addressed in the report. The CFPB indicated that as of April 1, 2017, they handled approximately 2,800 complaints in that category.  The complaint issues involving reverse mortgages for the period July 21, 2011 through March 31, 2017 were problems when unable to pay, making payments, and applying for the loan.
While many of the complaints made by older consumers are similar to those raised by younger consumers, some issues occur exclusively in the older consumer population, such as reverse mortgage problems.  Additionally, while underlying problems occurring in both younger and older populations, consequences for older consumers are different or worse because of their age.  For instance, a retiree being unable to respond to unexpected financial expenses because they are on a fixed-income.  Mortgages, credit cards, and bank accounts and services are the three categories where older consumers are most likely to submit complaints.  More specifically, older consumers have difficulties with:  escrow accounts related to participation in tax relief programs; confusion about mortgage servicing transfers; using credit cards when unanticipated financial expenses occur; changing institutions, products or policies; using a power of attorney to manage a bank account; being billed for subscriptions they did not need or want; financial scams; and dealing with finances following the death of a spouse or family member.
For this month, there was no geographical spotlight contained in the report.