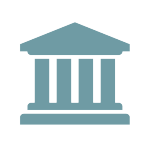 CFPB Releases July 2016 Monthly Complaint Report
CFPB released its July 2016 monthly complaint report, which is the thirteenth report in its series of monthly complaint reports.  According to the Monthly Complaint Report (Vol. 13), as of July 1, 2016, the CFPB has handled over 930,700 complaints, including approximately 24,500 complaints in June 2016. Table 1 of the Report shows the percentage change in complaint volume by product from April – June 2015, compared with April – June 2016.
Complaints about student loans showed the greatest percentage increase from April – June 2015 (652 complaints) to April – June 2016 (1,057 complaints), representing about a 62 percent increase.  Payday loan complaints showed the greatest percentage decrease from April – June 2015 (453 complaints) to April – June 2016 (383 complaints), representing about a 15 percent decline. Debt collection complaints represented more than any other type of complaint, representing about 7,032 of the total cumulative complaints (24,500) in June 2016.  Debt collection, credit reporting, and mortgage complaints continue to be the top three most-complained-about consumer financial products and services, collectively representing about 67 percent of complaints submitted in June 2016.
In this report, the CFPB spotlighted credit card complaints.  The CFPB handled approximately 97,100 consumer complaints since July 21, 2011 making credit cards the fourth most complained about product, representing 10 percent of total complaints.  Of consumer credit card complaints, billing disputes represented 16 percent and identity theft, fraud or embezzlement at 10 percent.  The remainder of the categories included closing and cancelling of accounts, APR or interest rates, late fees, customer service, advertising, delinquent accounts and credit determination.
The report also calls attention to consumer difficulties with credit decisions, how payments are applied to accounts with multiple balances, various fees and additional costs, issues with card benefits, deferred interest programs and account closures without knowledge because of default, suspected fraud or inactivity.
The report also focused on Washington and the Seattle metro area as the CFPB's geographical spotlight.  As of July 1, 2016, about 18,900 complaints were from Washington consumers, of which about 11,000 (58 percent) were from Seattle metro area.