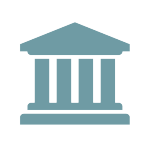 CFPB Releases FAQs to Address Changes to Mortgage Loan Originator Licensing
The CFPB recently released a set of FAQs to address the upcoming implementation of the Economic Growth, Regulatory Relief, and Consumer Protection Act (EGRRCPA), which, in part, amends the SAFE Act, effective on November 24, 2019, to permit loan originators to act under temporary authority in certain circumstances.
Under the SAFE Act, a state-licensed loan originator generally must obtain a license in each state in which they are originating loans. In CFPB Bulletin 2012-05, the CFPB discusses how it interprets the SAFE Act to allow "transitional licenses" in a narrow sense, including that eligibility for this transitional license, if permitted by the state, is limited to state-licensed loan originators licensed in another state.
Meanwhile, the EGRRCPA amends the SAFE Act's requirements for loan originator licenses to permit loan originators to act under "temporary authority" for a limited period of time if certain conditions are met, such as existing registration or state licensure for a particular period of time, application for a loan originator license in the state at issue, and employment with a state-licensed mortgage entity in the state at issue. The CFPB addresses the implementation of this temporary authority under the SAFE Act in the recently released FAQs. The FAQs detail the categories of loan originators, including the bounds of new temporary authority and clarification of applicability if a state has not revised its licensing laws before the effective date of the SAFE Act changes under EGRRCPA; clarify the distinction between transitional licensing and temporary authority; and emphasize that the amendments will not impact the permissibility of the limited transitional license described in the 2012 Bulletin, since they address different circumstances.
For additional information regarding this change, see WBK's article describing how the NMLS has provided information and guidance on the operation of temporary authority.