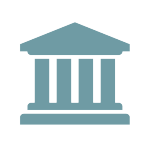 CFPB Releases August 2016 Monthly Complaint Report
According to the Monthly Complaint Report (Vol. 14) as of August 1, 2016, the CFPB has handled over 954,400 complaints, including approximately 24,000 complaints in July 2016. Table 1 of the Report shows the percentage change in complaint volume by product from May – July 2015 compared with May – July 2016.
Complaints about student loans showed the greatest percentage increase from May – July 2015 (639) complaints to May – July 2016 (1,050 complaints) representing about a 64 percent increase. Payday loan complaints showed the greatest percentage decrease from May – July 2015 (451 complaints) to May – July 2016 (367 complaints), representing about a 19 percent decline. Debt collection complaints represented more than any other type of complaint, representing about 6,546 of the total cumulative complaints (24,000) in July 2016. Debt collection, credit reporting, and mortgage complaints continue to be the top three most-complained-about consumer financial products and services, collectively representing about 66 percent of complaints submitted in July 2016.
This Month the CFPB spotlighted bank account complaints. The CFPB handled approximately 94,200 bank account complaints since July 21, 2011 making bank accounts the fifth-most-complained-about product, representing 10 percent of total complaints. Of bank account complaints, checking accounts represented 64 percent and other bank product/services at 26 percent. The remainder of the categories included savings accounts, Certificates of Deposit, and cashing a check without an account.
Complaints about the use of consumer and credit reporting data for account screening, overdrafts the availability of funds deposited via check or through direct deposit, promotional offers for opening new accounts, error resolution procedures for deposit accounts and the probate process are common complaints.
For this month's complaint report Ohio and the Columbus metro area is the CFPBs geographical spotlight. As of August 1, 2016, about 29,400 complaints were from Ohio consumers, of which about 6,500 (22 percent) were from the Columbus metro area.