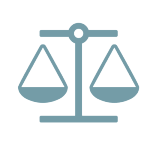 CFPB Reaches Settlement with Midwest Debt Collector over FCRA Violations
Earlier this month, the CFPB entered into a Consent Order with a non-bank debt collector defendant over findings that the defendant furnished incorrect information to CRAs, did not investigate complaints by consumers that the information furnished to CRAs was incorrect or failed to follow up with consumers regarding their inquiries and failed to update its policies and practices for furnishing consumer information to CRAs. The CFPB found that this conduct violated the FCRA as well as the FCRA's implementing rule, Regulation V.
Per the Consent Order, the debt collector is required to undertake monthly reviews of the information it provides to CRAs, reviewing the accuracy of this information, as well as assessing the process by which it is converting consumer information into a form to be furnished to CRAs. This monthly review must also include sampling reviews of how the debt collector has been investigating and updating consumers on disputed information already reported. Should any irregularities appear in the course of these monthly reviews, the deficiencies should be addressed on at least an annual basis, if not more often as required by monthly review findings.
Further, the debt collector is required to ensure it has sufficient staffing and resources necessary to address and respond to consumer disputes. To assist in compliance with these requirements, as well as overall FCRA compliance, the debt collector must also retain the services of at least one consultant, specializing in FCRA and Regulation V policies and activities. Lastly, the consultant will assist the debt collector in making a compliance plan, to be submitted to its board of directors designated to review and either confirm the compliance plan, or make revisions to it.
The debt collector must also pay a civil penalty of $500,000. The debt collector did not admit or deny any findings of fact or conclusions of law except as to jurisdiction.