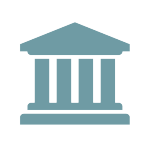 CFPB Reaches Settlement in Case Against NY Debt-Collection Law Firm
The CFPB recently filed a proposed order detailing a settlement in a case against a debt-collection law firm based in New York that had large financial company clients. If the court approves the proposed settlement, the law firm, among other things, (i) would have to pay a $100,000 penalty; (ii) must dismiss pending lawsuits that the firm filed against consumers (unless the firm has the specified supporting documents and ensures that an attorney whose name will appear or has appeared on the relevant collection complaint has participated in the lawsuit as specified in the proposed settlement); and (iii) could not file any new lawsuits against consumers without the specified supporting documents and attorney participation. The law firm also would have to notify the CFPB of any development that could affect the firm's ability to comply with its obligations under the proposed settlement.
According to a recent press release, the CFPB alleged that ten or eleven attorneys at the firm filed more than 99,000 lawsuits against consumers from 2014 through 2016, with only a fraction of the suits having supporting debt collection documents. As part of the suit, the CFPB alleged that the debt-collection law firm violated the Fair Debt Collection Practices Act and the Consumer Financial Protection Act when it deceptively represented that attorneys meaningfully participated in the filing of these lawsuits against consumers.
CFPB Director Rohit Chopra stated in the press release, "[t]he CFPB will be scrutinizing large financial companies that enlist debt collection outfits operating lawsuit mills."