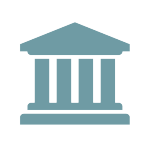 CFPB Publishes its Semiannual Regulatory Agenda
On August 24, 2017, the CFPB (or Bureau) released its regulatory agenda, as part of the Spring 2017 Unified Agenda of Federal Regulatory and Deregulatory Actions, which lists the regulatory matters that the CFPB is currently considering or reasonably anticipates pursuing during the period from May 1, 2017 to April 30, 2018.
Some of the key regulatory initiatives that the CFPB is currently working on or plans on pursuing include the following:
Implementing Statutory Directives

Home Mortgage Disclosure Act ("HMDA")

The CFPB is completing rulemakings to facilitate compliance with the HMDA rules as well as provisions of the Equal Credit Opportunity Act ("ECOA") that also concern data collection and reporting.

Mortgage Servicing Rules

The CFPB is currently considering concerns raised by industry participants regarding a few substantive aspects of the mortgage servicing rule. The CFPB expects to issue a proposal to make one or more substantive changes to the rule in response to these concerns this fall.

Supporting Fair Lending to Small Businesses

The Bureau is working to implement section 1071 of the Dodd-Frank Act, which amends ECOA, to require financial institutions to compile, maintain, and report information concerning credit applications made by women-owned, minority-owned, and small businesses.

Addressing Consumer Harms, Promoting Fair Competition, and Improving Consumer Understanding

Payday, Auto Title, and Similar Lending Products

The Bureau released a Notice of Proposed Rulemaking ("NPR") in June 2016 regarding payday loans, auto title loans, and other similar credit products. The CFPB is reviewing the over one million comments that it received in response to the NPR and is considering how to address those concerns in a manner consistent with the Bureau's objectives under the Dodd-Frank Act.

Debt Collection

The CFPB is currently engaged in rulemaking activities regarding the debt collection market.
The CFPB released an outline of proposals under consideration in July 2016, concerning practices by companies that are "debt collectors" under the Federal Debt Collection Practices Act ("FDCPA"), in advance of convening a panel under the Small Business Regulatory Enforcement Fairness Act ("SBREFA") to consult with representatives of small businesses that might be affected by the rulemaking. Building on feedback received through the SBREFA panel, the Bureau has decided to issue a proposed rule later this year concerning debt collectors' communications practices and consumer disclosures.
The Bureau intends to follow up separately at a later time about concerns regarding information flows between creditors and FDCPA collectors and about potential rules to govern creditors that collect their own debts.

Checking Account Overdrafts

The Bureau is engaged in policy analysis and further research initiatives in preparation for a potential rulemaking regarding overdraft programs on checking accounts.
Under the current regulatory regime, consumers can opt-in to permit their financial institution to charge fees for overdrafts that occur at ATMs and in point-of-sale debit transactions.  The CFPB is conducting consumer testing of revised opt-in forms and is considering whether other regulatory changes may be warranted to enhance consumer decision making.

Larger Participant and Non-Depository Lender Registration

The CFPB is continuing rulemaking activities that will ensure meaningful supervision of non-bank financial services providers in order to create a more level playing field for depository and non-depository institutions.
The Bureau is also considering whether rules to require registration of these or other non-depository lenders would facilitate supervision.

Prepaid Financial Products

The CFPB is in the process of working with the industry to facilitate implementation of its rules concerning prepaid financial products.
The Bureau is also considering concerns raised by industry participants regarding certain substantive aspects of the prepaid rule that are posing particular complexities for implementation or may have negative consequences for consumers.

Modernizing, Streamlining, and Clarifying Consumer Financial Regulations

Regulatory Reviews

The CFPB expects later this year to begin the first in a series of reviews of existing regulations that it inherited from other agencies through the transfer of authorities under the Dodd-Frank Act. The Bureau had previously sought feedback on the inherited rules as a whole, and identified and executed several burden-reducing projects from that undertaking.  The CFPB has largely completed those initial projects and believes that the next logical step is to review individual regulations—or portions of large regulations—in more detail to identify opportunities to clarify ambiguities, address developments in the marketplace, and streamline provisions.
The CFPB has also recently formed an internal task force to identify and reduce unwarranted regulatory burdens.

Gramm-Leach-Bliley Act

The Bureau expects to complete work later this year on a final rule amending certain requirements concerning annual privacy notices under the Gramm-Leach-Bliley Act. The Bureau conducted a prior rulemaking in October 2014 to make it easier for financial services providers to deliver such notices via their websites.  Congress then amended the underlying law to create a broader exception.  That amendment took effect in December 2015, and the Bureau is completing certain conforming regulatory amendments to reflect the statutory change.

Credit Card Accountability Responsibility and Disclosure Act ("Credit CARD Act")

The Credit CARD Act requires credit card issuers to post their credit card agreements to their websites, and submit those agreements to the Bureau to be posted on the CFPB's website/ database. The Bureau is considering rules to modernize its database of credit card agreements to reduce burden on issuers that submit credit card agreements and make the database more useful for the general public.
Further Planning

The Bureau is continuing to conduct outreach and research to assess issues in various other markets for consumer financial products and services beyond those discussed above. As this work continues, the Bureau will evaluate possible policy responses, including possible rulemaking actions, taking into account the critical need for and effectiveness of various policy tools.
The CFPB will update its regulatory agenda in fall 2018, to reflect the results of this further prioritization and planning.
The full text of the CFPB's semiannual regulatory agenda can be found at: https://www.federalregister.gov/documents/2017/08/24/2017-16984/semiannual-regulatory-agenda.