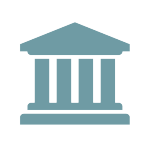 CFPB Publishes Annual Report of Consumer and Credit Reporting Complaints
The CFPB has recently issued its annual report summarizing certain consumer complaints it has received against the nationwide consumer reporting agencies (NCRAs). The CFPB's annual report reviewed how the NCRAs responded to the complaints accrued from October 2021 to September 2022.
Among other things, the CFPB's report identified the following trends this year, compared to last year's review:
Many complaints received more substantive responses from the NCRAs, and the NCRAs' use of third party and referral channels to resolve issues decreased, though it has not been eliminated;
For all three NCRAs, a greater proportion of responses were tailored to consumer complaints;
The NCRAs had an increased number of complaints, and increasingly used automation in dispute handling, which the CFPB determined could cause increased undue burden to consumers; and
The NCRAs reported that a greater proportion of consumer complaints resulted in relief to consumers.
Additionally, the CFPB found that consumers continue to experience different outcomes from each of the three NCRAs when complaining about inaccurate information.
The CFPB encouraged market participants to evaluate the effect automation has on consumer burden, and to consider how their processes should evolve in light of new technologies. The CFPB also urged policymakers and market participants to consider methods to give consumers control over their data.