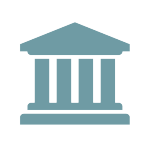 CFPB Publishes a Snapshot of Servicemember Complaints Related to Issues Involving VA Mortgage Refinancing
The CFPB used the most recent Veterans Day to call attention to servicemember complaints involving VA mortgage refinancing. According to the CFPB, as of November 1, 2016, the Consumer Financial Protection Bureau had received over 12,500 mortgage complaints from servicemembers, veterans and their dependents. Based on a keyword search of complaint narratives, approximately 14% (about 1,800) of servicemember mortgage complaints concern the topic of refinance. Some of the most frequent complaints are as follows:
The CFPB indicates that they receive many complaints from veterans who believe they are being targeted with aggressive solicitations by lenders to refinance using one of the VA programs. Often, the veteran has no desire to change their current mortgage structure or has just completed a refinance, but cannot get the solicitations to cease, even after repeated requests. Veterans also state that the solicitations they receive are potentially misleading. In one complaint, the veteran questioned why a company (that specializes in VA home loans for the military) would send out an advertisement that highlighted a 2.38% APR on the front but only clarified, in smaller print on the back, that the rate being offered was actually an Adjustable Rate Mortgage which included a charge for discount points.  Veterans also report being proactively contacted by lenders with promises of rates lower than their existing mortgages, only to end up at the closing table with much worse terms than they expected, because processing delays, like large time gaps in document requests, can cause rate locks to expire which can drive up the rate originally promised. Borrowers often have to choose between the higher rate or putting cash towards a rate extension.
Military borrowers see ads that specifically target veterans, but the ads often fail to inform consumers of all the conditions that must first be met. Borrowers complain that lenders are persistent and often lead the consumer through the application process before revealing key contingencies that ultimately disqualify the borrower for the loan – like a strict requirement of on-time payments within the previous two years.
Lenders need to clearly communicate to the veteran what they should expect regarding changes to their monthly payment and escrow once the refinance is completed. Refinances are often pitched to borrowers as an easy to way to skip a monthly payment (or even two, in some circumstances); however, this can easily lead to problems if the timeline for closing does not go as planned. Military consumers also report experiencing problems with their escrow account during and after closing of their refinance. Frequently, these problems exist because of poor communication from the lender about what will happen to the money in their old escrow account after closing.
The CFPB also provides considerations to military borrowers who are considering refinancing. These considerations include: You don't have to respond to the marketing; be a savvy consumer – look at everything an advertiser has to say about the product they're selling; Understand the risks – not every ad directed toward your military status is a guarantee; Remember to shop around – within a limited time (14-45 days), you can shop around for a mortgage and it will be counted as a single inquiry affecting your credit score; and Know the process – CFPB is here to help you with financing your home.