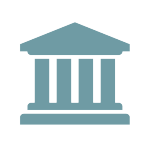 CFPB Publishes 2021 Mortgage Market Activity and Trends Report
The CFPB recently published its 2021 Mortgage Market Activity and Trends Report, which provides an overview of residential mortgage lending in 2021 based on HMDA data. According to the Bureau, the Report is intended to further the CFPB's objective of "providing an evidence-based perspective on consumer financial markets, consumer behavior, and regulations to inform the public discourse."
The Report details analytical methodologies, data, and observations regarding the following topics:
Mortgage applications and originations;
Mortgage outcomes by demographic groups and loan types;
Monthly mortgage trends and activities;
Mortgage trends and activities by states; and
Lending institutions.
The Report noted that the refinance boom continued throughout 2021 and appears to have peaked in March 2021. While closed-end lending increased in 2021 as compared to 2020, the increase was much smaller than the spike in activity witnessed during 2020. Some other key findings from the CFPB's Report include that, in 2021, the percentage of all purchase loans obtained by Asian, Black, and Hispanic White borrowers continued to increase relative to the percentage of such loans obtained by non-Hispanic White borrowers. Moreover, the HMDA data suggested that Black and Hispanic White borrowers continued to have lower median loan amounts, lower median credit scores, and higher denial rates, in addition to paying higher median interest rates and total loan costs compared to non-Hispanic White and Asian borrowers.