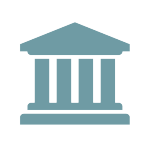 CFPB Proposes Temporary Increase to HELOC Reporting Threshold under HMDA Final Rule
The CFPB has proposed new amendments to HMDA's Regulation C that would temporarily increase the threshold for collecting and reporting data with respect to open-end lines of credit for a period of two years, such that financial institutions originating fewer than 500 open-end lines of credit in either of the preceding two years would not be required to begin collecting such data until January 1, 2020.
The proposed rule, which was published in the Federal Register on July 20, 2017 with a comment period ending on July 31, 2017, would modify the CFPB's October 2015 HMDA Final Rule, which required reporting of open-end lines of credit for institutions that originated at least 100 such loans in each of the two preceding calendar years.  In the proposal, the CFPB expresses concerns that the 100-transaction threshold may have been set too low based on anecdotal evidence of higher-than-expected compliance costs for smaller institutions, as well as additional evidence indicating that a greater number of institutions would be covered than the CFPB initially estimated.
In order to provide an opportunity for the CFPB to assess whether to more permanently adjust the threshold, the proposal would increase the threshold for open-end lines of credit from 100 to 500, effective January 1, 2018, and later revert back to 100, effective January 1, 2020, unless the CFPB elects during the two-year review period to make the increase permanent.  In a corresponding press release related to the proposal, the CFPB has indicated that it intends to issue a separate proposal at a later date with a longer notice and comment process to consider adjustments to the permanent threshold.
The text of the proposed rule is available here, and the CFPB's corresponding press release may be accessed here.