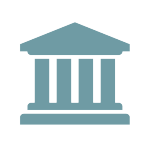 CFPB Plans for Several Changes in Regulatory Approach
Earlier this month, in a press release, the CFPB announced that its approach to regulations will change to provide more "basic bright-line guidance and rules" in efforts to make rules and guidance less complex, more durable, and more consistent.
The agency hopes that these changes will decrease compliance costs so that "larger market players" have less of an advantage over new entrants and small firms in compliance posture. Concurrently, the agency aims to decrease companies' legal ability to claim plausible deniability or misunderstandings in the law.
The CFPB is prioritizing implementation of Congressional directives that include rulemakings related to consumer access to their financial records in the small business lending marketplace, as well as implementing regulations for quality control standards for automated valuation models under the Dodd-Frank Act.
The CFPB is also considering utilizing previously unused Congressional authority, such as the authority to register certain nonbank financial companies to make it easier to identify potential scammers and other repeated violations. Additionally, the agency will be reviewing and considering changes to long-standing rules that the agency has in place, including rules that the CFPB has inherited from other agencies. Among other things, the CFPB will consider potential changes to FCRA rules originally developed by the FTC to identify potential enhancements and changes in business practices. The CFPB will also consider potential changes to the CFPB's Qualified Mortgage rules to help incentivize streamlined modifications and refinancing transactions, and to review the current "seasoning" provisions. The agency also seeks to increase transparency and public input by allowing the public to submit rulemaking petitions via email, and accepting requests for future advisory opinions and feedback on existing advisory opinions via email.
Finally, in hopes to promote consistent enforcement, the CFPB plans to launch Consumer Financial Protection Circulars, a new guidance document directed towards several federal, state, and tribal government agencies that enforce federal consumer financial law. The agency is accepting input on potential circular topics via email.