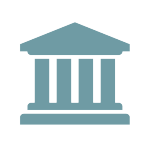 CFPB Motion to Intervene in Litigation Stayed
The Consumer Financial Protection Bureau's unopposed motion for leave to intervene in United States v. Ocwen Loan Servicing, LLC (No. 4:12-cv-00543, U.S. District Court for the Eastern District of Texas), submitted earlier this month, was stayed last Friday. On June 13, The Consumer Financial Protection Bureau (CFPB) asked a Texas federal court to let it intervene in a False Claims Act (FCA) whistleblower suit, which alleged that Ocwen Loan Servicing, LLC gave false information to a federal loan program and allegedly netted executives $2 billion in federal incentive payments. The CFPB asked the court to let it intervene in order to protect privileged records pertaining to its supervision of Ocwen, pursuant to the bank examination privilege. The court stayed the agency's motion last Friday due to the case's pending settlement.
The CFPB's motion to intervene aimed to protect information pertaining to Ocwen Loan Servicing's 2009 participation in the U.S. Department of Treasury's Home Affordable Modification Program, a program designed to lower interest rates and payments, extend terms and forgive principal to help homeowners avoid foreclosure. The agency sought to enforce the bank examiner privilege: that privilege allows a regulator that holds jurisdiction over a financial institution to assert a privilege claim over certain communications between the regulator and the regulated entity to protect certain information from discovery in litigation in which the regulated entity is a party.
The CFPB argued that because its primary function is to supervise mortgage servicers' compliance with Federal consumer financial laws, it is necessary for it to communicate freely and openly with its regulated entities. The Bureau said that its effectiveness as a financial regulator could be compromised if the information were made public and stressed that it is important for "communications between the examiners and the officials of the examined entities [to] remain confidential under the protection of the Federal bank examination privilege." Further, the Bureau implied that the court should respect the agency's authority by honoring the CFPB's adopted policy "to treat information obtained in the supervisory process as confidential and privileged" and protecting the "privileged" information.
The stay, issued Friday, granted the parties' joint motion to abate and stay, which announced that the parties reached a preliminary settlement.