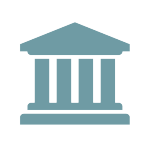 CFPB Issues Technical Specifications for Credit Card Agreement and Data Submissions
The CFPB recently issued a notification of technical specifications and procedural rule, related to requirements under TILA and the CARD Act for credit card issuers that must submit information and data to the CFPB. Under the new rule, credit card issuers must make all submissions through the CFPB's "Collect" website.
These submissions include:
The Terms of Credit Card Plans (TCCP) Survey. Since the July 2018 cycle, the CFPB has allowed credit card issuers who must submit information for this survey to use the Collect website to submit their information, or alternately to use the spreadsheet "Report of Terms of Credit Card Plans Survey" (FR 2572). Under the new rule, issuers who are submitting information for the TCCP Survey must submit the information through Collect, beginning with the survey cycle that starts on January 31, 2022 (for which responses are due on February 14, 2022), and for survey cycles following that date.
The quarterly submission of credit card agreements, as required under the CARD Act and Regulation Z. Beginning with the submissions for the fourth quarter of 2021, which are due on January 31, 2022, and for all ongoing submissions thereafter, issuers that submit credit card agreements to the CFPB on a quarterly basis must submit via the Collect website instead of using email to make such submissions. Issuers who must make quarterly credit card agreement submissions may register for Collect immediately (but must register for Collect by November 1, 2021) and may start making submissions via Collect starting on December 1, 2021.
The annual submission of reports regarding marketing agreements and data related to college credit cards, as required under the CARD Act and Regulation Z. Issuers must submit reports regarding these agreements and data using the Collect website beginning with the submissions due on March 31, 2022. Issuers may register for Collect immediately, and may begin submitting information using Collect in January 2022.
The notification includes further technical specifications for the above submissions. Collect can be accessed at https://collect.consumerfinance.gov. The notice took effect on August 23, 2021, and the individual compliance deadlines for each type of submission are listed above.