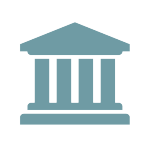 CFPB Issues Semi-Annual Report
The CFPB recently issued its Semi-Annual Report, generally covering the period of April 1, 2020, to September 30, 2020. The Message from the former Director, Kathleen Kraninger, noted the challenges in 2020 associated with the difficulties caused by the COVID-19 pandemic, and emphasized the CFPB's mission to protect consumers by keeping them informed and engaged.
The main topics highlighted in the report include:
problems facing consumers when seeking consumer financial products or services, including effects of the pandemic on consumer credit;
justification of the previous year's budget;
a list of rules and initiatives adopted and conducted by the CFPB and plans for upcoming rules and initiatives;
a list of public supervisory and enforcement proceedings;
actions taken regarding rules, orders, and supervisory actions with respect to covered entities that are not credit unions or depository institutions;
analysis of the CFPB's efforts to fulfill its fair lending mission;
analysis of the CFPB's efforts to increase diversity consistent with the Office of Minority and Women Inclusion (OMWI) procedures; and
the CFPB's Annual Report on TILA, the EFTA, and the CARD Act.
Following Director Kraninger's resignation at the request of President Biden, it is expected that many of the CFPB's policies and focuses will be reevaluated in the new administration.