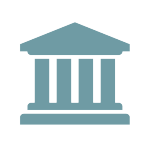 CFPB Issues Semi-Annual Report
In his first semi-annual report, acting director Mick Mulvaney stated that the CFPB is "…far too powerful…" and has recommended that Congress make changes that would (1) require legislative approval of major CFPB rules, (2) subject the CFPB to congressional appropriations process, (3) make the director position answerable to the President and (4) create an independent Inspector General for the CFPB.
In addition to the legislative proposals, the report details the CFPB's activities from April 2017 through September 2017, which is a period that preceded Acting Director Mulvaney's appointment, but also provides some insight into plans for upcoming initiatives and rules.  The main topics highlighted in this report include:
Significant problems faced by consumers in shopping for or obtaining consumer financial products or services, including "credit invisibles" and financial education;
Significant rules and orders adopted by the CFPB, as well as other significant initiatives conducted by the CFPB, during the preceding year and the plan of the CFPB for rules, orders, or other initiatives to be undertaken during the upcoming period;
Public supervisory and enforcement actions to which the CFPB was a party for the preceding year;
Analysis of the efforts of the CFPB to fulfill its fair lending mission;
Analysis of consumer complaints that the CFPB has received and collected; and
Assessment of significant actions by state attorneys general or state regulators relating to federal consumer financial law.
With the semi-annual report focusing on the CFPB's actions prior to Acting Director Mulvaney's appointment, it is very likely that his upcoming testimony will focus on his vision for the CFPB's future, including his legislative proposals.
The CFPB's semi-annual report can be found here.