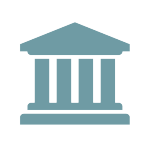 CFPB Issues Monthly Complaint Report for March
The CFPB released its March 2016 complaint report which is the ninth in its series of monthly complaint reports.
According to the March 1, 2016 Monthly Complaint Report (Vol. 9), as of March 1, 2016, the CFPB has handled approximately 834,400 complaints, including approximately 22,800 complaints in February 2016.  Complaints about "other financial services" showed the greatest percentage increase from December 2014-February 2015 (104 complaints) to December 2015-February 2016 (173 complaints), representing a nearly 66 percent increase.  "Other Financial Services" includes complaints about debt settlement, check cashing, credit repair, refund anticipation checks, and money orders.  Payday loan complaints showed the greatest percentage decrease from December 2014- February 2015 (466 complaints) to December 2015 – February 2016 (401 complaints), representing about a 14 percent decline. Debt collection complaints represented more than any other type of complaint, representing about 32 percent of complaints submitted in February of 2016.  Debt collection, credit reporting, and mortgage complaints continue to be the top three most-complained-about consumer financial products and services, collectively representing about 69 percent of complaints submitted in January 2016.
For this month's complaint report, Florida is the CFPB's geographic spotlight.  As of March 1, 2016, about 80,200 complaints were from Florida consumers, of which about 27,600 (34 percent), 10,400 (13 percent), and 9,700 (12 percent) were from Miami, Tampa, and Orlando, respectively.