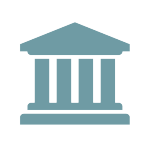 CFPB Issues Interim Final Rule Regarding Communication about Foreclosure Prevention
On October 4, 2017, the CFPB issued an interim final rule (Interim Final Rule) to provide mortgage servicers more flexibility and certainty around requirements to communicate with certain borrowers under the 2016 Mortgage Servicing Rule. The Interim Final Rule amends a provision of the 2016 Mortgage Servicing Rule relating to the timing for mortgage servicers to provide modified written early intervention notices to borrowers who have invoked their cease communication rights under the Fair Debt Collection Practices Act (FDCPA).  The Interim Final Rule goes into effect on October 19, 2017.  The CFPB is seeking comments on this rule and will consider whether to revisit it in the future.
Among other things, the 2016 Mortgage Servicing Rule addresses Regulation X's provision regarding early intervention requirements when a borrower has invoked the cease communication right under the FDCPA.  Under that provision, a servicer subject to the FDCPA with respect to that borrower's loan must provide a modified written early intervention notice to that borrower on a periodic basis but is prohibited from doing so more than once during any 180-day period.  Based on feedback received regarding implementation of the 2016 Mortgage Servicing Rule, the CFPB learned that there is concern among some servicers that this 180-day prohibition, read in conjunction with the early intervention provision's other timing requirements regarding written notices, requires servicers to provide the notice exactly on the 180th day after providing a prior notice.  According to the Interim Final Rule, the CFPB did not intend this result and is concerned that the provision imposes too narrow a window for compliance and may provide insufficient guidance as to when and how servicers comply with the timing requirements under certain circumstances.  Accordingly, the CFPB is issuing the Interim Final Rule to amend the provision to give servicers a 10-day window to provide the modified notice at the end of the 180-day period.
Comments to the Interim Final Rule must be received on or before a date thirty days after publication in the Federal Register.
The Interim Final Rule is available here.