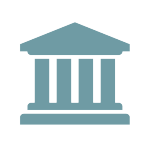 CFPB Issues Interim Final FDCPA Rule Supporting CDC Tenant Eviction Moratorium
The CFPB recently issued an interim final rule that will amend Regulation F (which implements the Fair Debt Collection Practices Act (FDCPA)) to address certain debt collector conduct related to the Centers for Disease Control and Prevention (CDC) eviction moratorium in response to COVID-19.  The CDC eviction moratorium (the CDC Order), which generally limits the circumstances under which certain people may be evicted from residential property by a landlord or other person, but does not apply to foreclosures on a home mortgage or other specifically exempt circumstances, is currently set to expire on June 30, 2021. 
The CFPB stated that it is concerned consumers are not aware of their protections under the CDC Order and that debt collectors regulated by the FDCPA might be engaging in eviction-related conduct that violates the FDCPA. The CFPB concluded that the potential consumer harm in this situation necessitated immediate action and thus the interim final rule will take effect May 3, 2021. Comments on the rule must be received by May 7, 2021, and the CFPB will evaluate the comments to determine whether revisions are appropriate.
While the CDC Order is in effect, in connection with a debt collector's collection of debt in jurisdictions where the CDC Order applies, the CFPB's interim final rule generally:
requires that, when filing an eviction action for non-payment of rent against a consumer to whom the CDC Order may reasonably apply, debt collectors under the FDCPA timely provide written notice to consumers of their rights regarding temporary eviction protection under the CDC Order; and
prohibits debt collectors from misrepresenting a consumer's eligibility for temporary eviction protection under the CDC Order.
The CFPB's announcement of the interim final rule includes links to other resources available to tenants, as well as, among other things, posting a Fast Facts summary of the interim final rule and sample disclosure language for debt collectors.