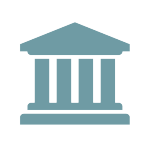 CFPB Issues First No-Action Letter to Online Lending Platform
The Consumer Financial Protection Bureau ("CFPB" or "Bureau") recently announced the issuance of a No-Action Letter to Upstart Network, Inc. ("Upstart"), an online lending platform that uses unconventional borrower data to make credit and pricing decisions in offering personal loans to consumers with limited credit or work history. The No-Action Letter signifies that the Bureau "has no present intention" to recommend initiation of an enforcement or supervisory action against Upstart under the Equal Credit Opportunity Act with respect to the company's proprietary underwriting model.
Upstart provides an online lending platform that functions as a marketplace for consumers to apply for personal loans, including credit card refinancing, student loans, and debt consolidation. In evaluating loan applications, Upstart supplements traditional underwriting factors, such as credit score and income, with alternative data sources, such as education and employment history. Upstart's model has the ability to quantify risk among "thin file" applicants, which enables the company and its bank partners to expand credit access and fair terms to consumers with a sparse credit history.
Under the terms of the No-Action Letter's compliance plan, Upstart is required to share information with the Bureau, including how it decides which loans to approve, how it will mitigate risk to consumers, and how its model will expand access to consumer credit. The No-Action Letter applies only to the proprietary underwriting model described in Upstart's request and will expire three years after it was issued, at which time Upstart may seek a renewal. The CFPB makes clear that the No-Action Letter is not a grant of exception, waiver, or safe harbor. The Bureau further reserves its right to conduct supervisory activities or engage in an enforcement investigation to evaluate or enforce Upstart's compliance with the terms of the No-Action Letter.
Initiated in February 2016, the No-Action Letter program is designed to support "innovative financial projects or services that promise substantial consumer benefit where there is substantial uncertainty whether or how specific provisions of statutes implemented or regulations issued by the Bureau would be applied." This action reflects the CFPB's first issuance of a No-Action Letter. The number of financial services providers that have requested to participate in the program remains unclear.
In a public statement accompanying the letter, the Bureau noted that it continues to explore the use of alternative credit data to help "make credit more accessible and affordable for consumers who are credit invisible or lack sufficient credit history." The No-Action Letter follows on the heels of the CFPB's February 2017 request for public comment regarding the benefits and risks of using unconventional data sources to evaluate borrower creditworthiness. The Bureau estimates that 26 million Americans have no credit history with a nationwide consumer reporting agency, and that yet another 19 million consumers have a credit history that is either stale or insufficient to produce a credit score.