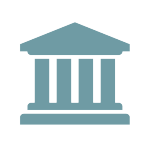 CFPB Issues Enforcement Memo Circular in Response to FDIC Rule Regarding Misrepresentations
The CFPB issued an enforcement memorandum in response to a regulation that the FDIC recently promulgated that prohibits any person from knowingly making misrepresentations as to receiving FDIC insurance. The CFPB issued the enforcement memorandum as a Consumer Financial Protection Circular (Circular), which is a new method that the CFPB is using to issue policy statements.
The FDIC's regulation prohibits "making false or misleading representations about deposit insurance, using the FDIC's name or logo in a manner that would imply that an uninsured financial product is insured or guaranteed by the FDIC, or knowingly misrepresenting the extent or manner of deposit insurance."
The regulation describes the process that the FDIC will use to investigate claims of FDIC insurance misrepresentations, the standards under which such claims will be evaluated, and the enforcement mechanisms that the FDIC and other Federal banking agencies will use to enforce the regulation. The regulation delegates the authority to the FDIC to bring administrative actions under the regulation. However, if the FDIC determines that another Federal banking agency, such as the OCC or the Federal Reserve, is the alleged violator's primary regulator, then the FDIC cannot bring an action until the FDIC provides the Federal banking agency with appropriate notice and the other Federal banking agency fails to act.
The CFPB's Circular claims the CFPB has the power to and will take action against those that misrepresent that they receive FDIC insurance. The CFPB asserts it can bring an action for this violation under the Consumer Financial Protection Act (CFPA), which prohibits "committing or engaging in an unfair, deceptive, or abusive act or practice in connection with the offering or provision of a consumer financial product or service." (emphasis added). The CFPB interprets this to mean that misrepresentations of FDIC insurance are actionable because they are "deceptive." Importantly, while the FDIC's regulation prohibits misrepresentations made knowingly regarding the extent or manner that deposits are insured, the CFPB asserts that it can take action against those that make misrepresentations regardless of their knowledge because of the CFPB's enforcement power under the CFPA.